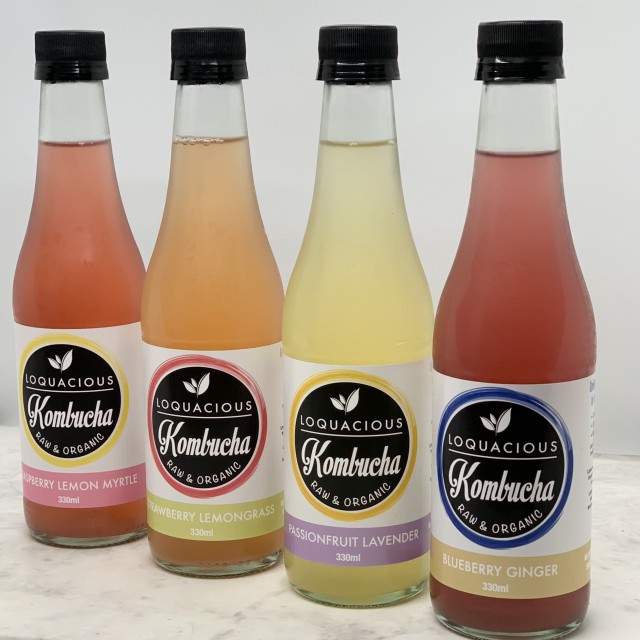 About
Crafted in small batches & made fresh in the Southern Highlands of NSW.
LIVE CULTURED LOW IN SUGAR VEGAN FRIENDLY RAW ORGANIC GLUTEN FREE
Our kombucha is an all natural, low sugar healthy alternative to soft drink made by fermenting sweetened tea. Loose leaf organic tea, raw organic sugar, real fruits, herbs and spices are used during our process making it a boutique booch.
Loquacious Kombucha is crafted in small batches using a traditional two stage fermentation method creating an enjoyable probiotic beverage.
How to order?
Website
Minimum order?
12
Deliver to?
Yes, Loquacious Kombucha delivers to !
Sorry, Loquacious Kombucha doesn't deliver to .
Contact
7/17 Old Dairy Close
Moss Vale NSW 2577
Email: info@loquaciouskombucha.com.au
Website: https://www.loquaciouskombucha.com.au

Dietary Categories
Dairy Free, Gluten Free, Vegan, Vegetarian
contact this supplier
To contact this supplier, please fill out the form.