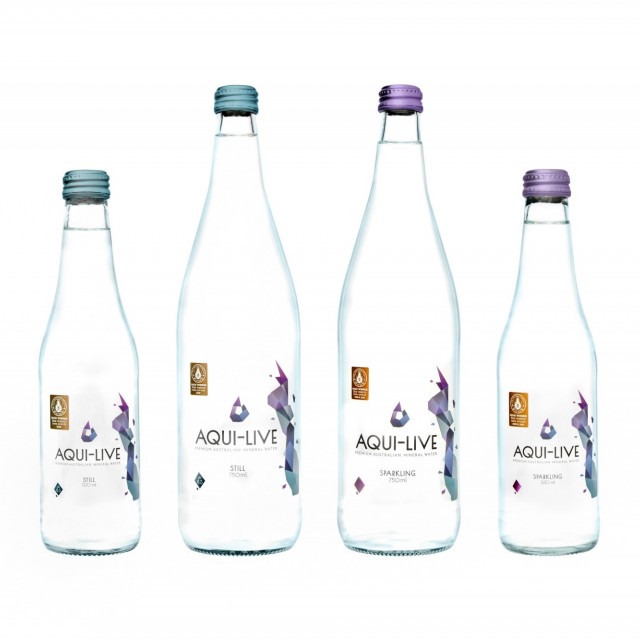 Downloads
About
Please allow me to take this opportunity to introduce you to my beautiful natural mineral water called Three Bays. My husband, Olaf & I have a natural mineral spring on our property in Red Hill on the Mornington Peninsula, Victoria Australia.
To truly appreciate Three Bays as a premium mineral water, it is essential to understand its unique history. We are one of only a few mineral spring producers around the world that do not drill or bore for the water. We simply harvest the overflow. Three Bays mineral water, travels more than 2000 years from the Palaeolithic Basement, an ancient Aquifer under Port Philip Bay, dated at around 600 million years old.
Three Bays Perfectly Still has a naturally creamy flavour, with a subtle sweetness and a smooth, silky mouth feel. The waters unique creamy taste, is due to the incredible mineral content and also the time it takes to journey to the surface. The natural filtration that occurs over that time creates a purity achieved over thousands of years, making it the perfect drinking water. Three Bays Delightfully Sparkling is deliciously refreshing with a fine bubble & a smooth finish. Completely unlike the typical acidity of normal mineral waters. Our Still & Sparkling are well represented in premium venues around the Peninsula region as well as in several Michelin Star restaurants in the USA. Our beautiful waters unique backstory, is what makes it so different and its unique taste, is what sets it apart from the masses!
We are members of the Fine Water Society, an invite only organisation of international Water Sommeliers representing the high end of premium waters world wide. In 2018 the Fine Water Society held its annual blind tasting competition in Ecuador. Three Bays Perfectly Still & Delightfully Sparkling, won gold in two categories (high mineral content and added carbonation). We have also been awarded Gold once again by the Fine Waters Society at the 2019 awards held in Stockholm last year. Three Bays received an award from the AVPA in France (Agence for the Validation of Agricultural Products) both our Still and Sparkling in their category have been awarded the title of Gourmet Water 2019. We are confident your customers will be delighted by our delicious water & I look forward to introducing them to Three Bays.
How to order?
Via email or phone.
Minimum order?
3 cases. Each case has 12 x 750ml or 24 x 330 ml
Deliver to?
Yes, Natural Aqua Solutions delivers to !
Sorry, Natural Aqua Solutions doesn't deliver to .
Contact
126 Nelson Road
South Melbourne VIC 3205
Email: dayle@threebays.com.au
Website: www.threebays.com.au

Dietary Categories
Dairy Free, Gluten Free, Vegan, Vegetarian