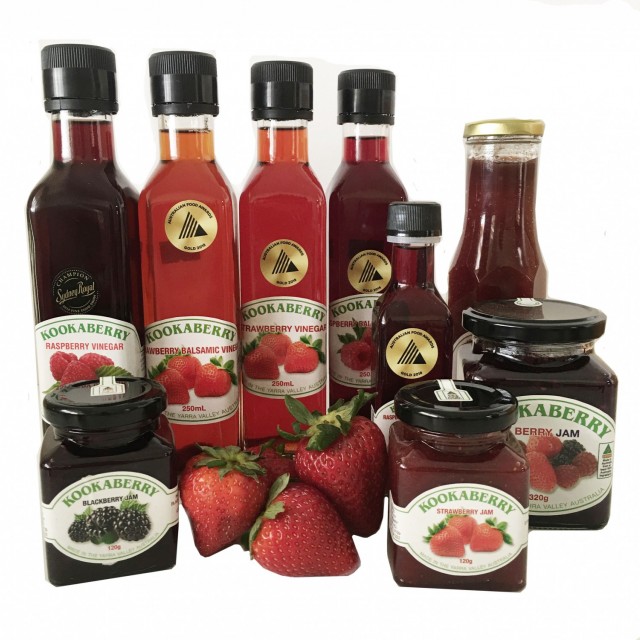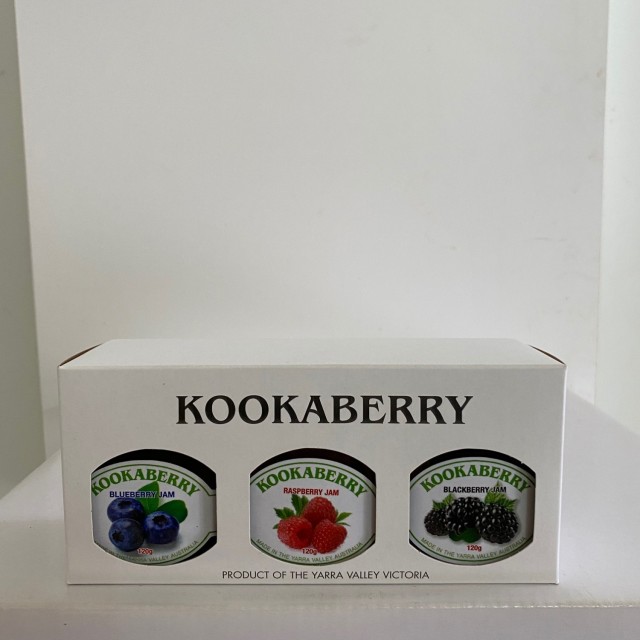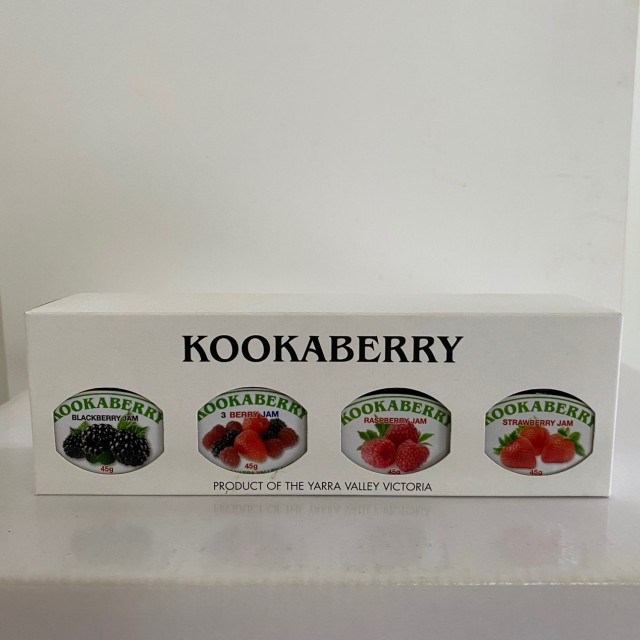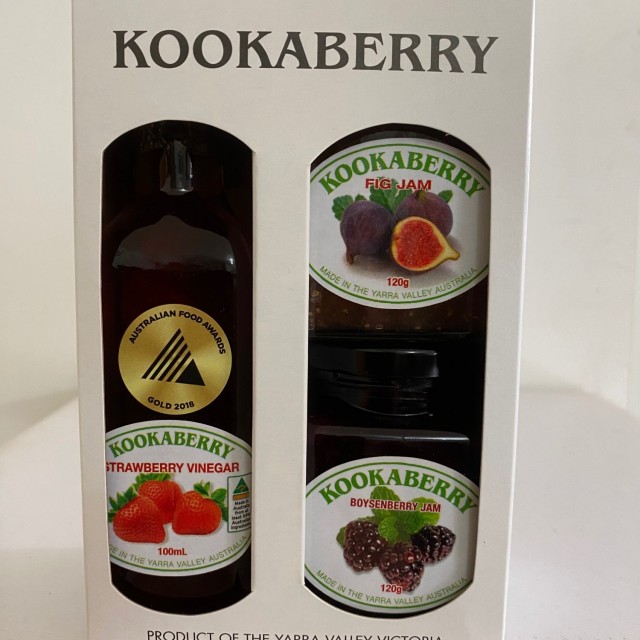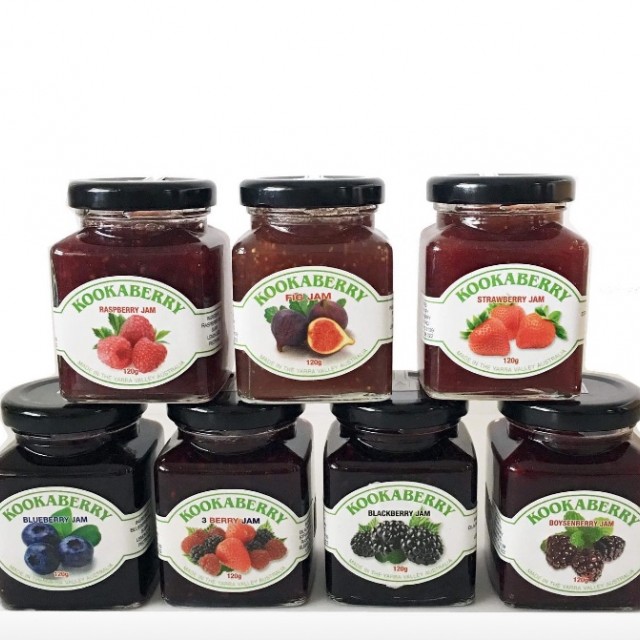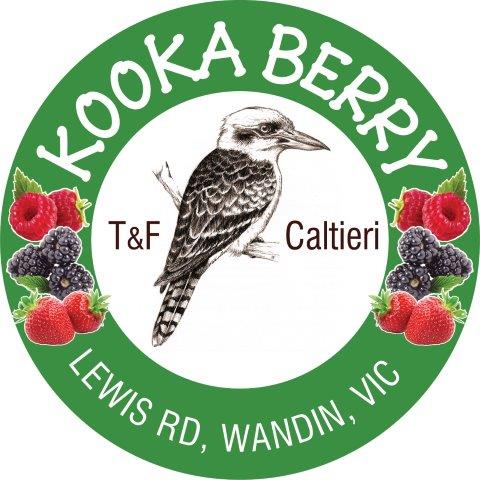 About
Introducing Kookaberry Berry Farm and our range of condiments & preserves. Thank you for your interest in our range of jams, vinegars and syrups made from our own fruit grown here on our farm in Victoria's Yarra Valley. People love our jams, vinegars and syrups because they know everything is grown, picked, cooked, bottled and labelled on-site by us, the Caltieris! They know they are buying 100% Aussie grown, made and owned. And…we don't add any nasties – our entire range is free from preservatives, additives and artificial colours.
We have been growing premium berries on our farm in the rich dark goodness of Wandin soil for over 40 years, which we sell at our wonderful local farmer's markets and direct to the buyer from our farm shop. Every year we would put our 'seconds' fruit to good use, making jams and preserves for ourselves and the idea grew from there to make and sell it to the public. The first year we made raspberry jam commercially we put it in to the Sydney Fine Food Show and brought home silver, so we knew we were onto a good thing! Since then our jams, vinegars and syrups have won at Hobart and Sydney and Melbourne fine food awards
How to order?
via website or email.
Minimum order?
No minimum
Deliver to?
Yes, Kookaberry Berry Farm delivers to !
Sorry, Kookaberry Berry Farm doesn't deliver to .
Contact
25 Lewis Road
Wandin North VIC 3139
Email: natcal@iprimus.com.au
Website: https://kookaberry.com.au/